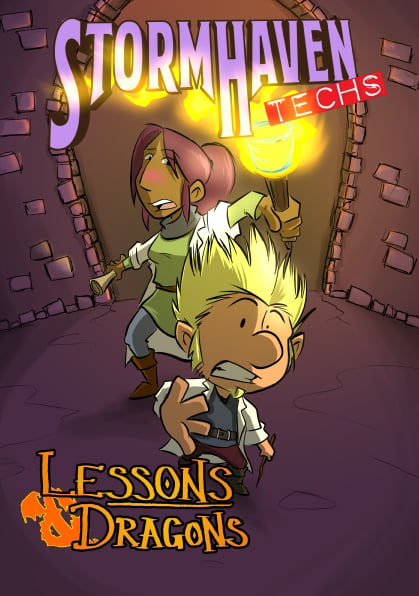 Stormhaven Techs Issue 2 (Single Issue)
"LESSONS AND DRAGONS"
It's winter at Stormhaven Adventuring Academy and Tabitha LeCloth and Fingus McKnackle, technicians for the magical sciences department, have problems.
The heating's gone haywire, the equipment's stopped working and the requests just keep on coming!
Can our technician friends overcome cantankerous caretakers, ectoplasmic former employees and old adventuring acquaintances to discover the secret beneath Stormhaven?
NOTE: This comic is also printed in Stormhaven Techs:Tales from the Prep-Room
24 fun filled, full colour pages!